POS Software , POS Hardware , varying Scales .
Thermal printers , price checkers, Scanners , solutions
There are many ways to goal, We create the optimal one.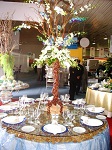 V-Tech


Saudi Arabia - Riyadh new branch
Check Our New Office and Show Room In Riyadh, this branch will serve all the middle area in the kingdom, and will support security system, hardware and software POS solution, POS hardware, thermal printers, scales physical security.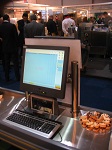 Do you need a POS system
As with any significant business purchase, buying a POS system should involve careful research into what the market has to offer - as well as what your own needs are.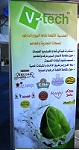 Purchasing POS for a Restaurant
A point of sale (POS) system is one of the most important business decisions you will make. Choose the right system and you will simplify your life, help reduce your paperwork, give better control of your operations, and increase the profitability of your operation.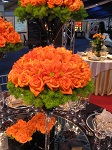 6 Tips to Speed Up Check Outs at the Point of Sale
Here are 6 tips that will help you speed up check outs and keep your customers happy!



By ByerZone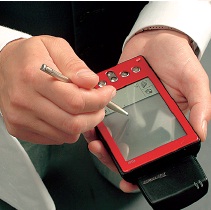 Introduction to POS systems
Few purchases can have as dramatic an effect on your retail or hospitality business as a point of sale (POS) system. The right POS system will give you a new level of control over your operations, increasing efficiency, boosting profits, and helping you fine-tune your business model. The wrong system, however, can be a waste of money and a source of ongoing frustration.
Switching from a traditional cash register to a computerized POS system can be difficult - there are many factors to consider and some pitfalls to avoid. However the return on investment and benefits to your business can really make it worth your time and effort.
In the most basic sense, a POS system is a glorified cash register. The most basic POS system consists of a computer, a cash drawer, receipt printer, a monitor, and an input device such as a keyboard or scanner. However, in addition to being more efficient than cash registers, POS systems can create detailed reports that can help you make more informed business decisions.
Do you need a POS system?
As with any significant business purchase, buying a POS system should involve careful research into what the market has to offer - as well as what your own needs are.
A computerized POS system can provide significant returns if your retail or hospitality business has annual revenues of around $300,000 to $500,000. Below this level, an electronic cash register can probably meet your needs for considerably less money.
Some businesses choose to invest in a POS system before reaching those revenue levels. They may want a POS system simply for the reporting features, or they may see it as an investment that can boost efficiency starting on opening day. A POS system is rarely totally unnecessary - most often, the only question is how soon it can pay for itself.
Saving money, getting more control over your business, and being more productive - sounds like a pretty good combination, right? Here are some of the ways a modern point of sale system can help your business.
Save money
Eliminate shrinkage. A computerized point of sale system can drastically cut down on shrinkage, the inventory that disappears from your store or restaurant due to theft, wastage, and employee misuse. Because employees will know that inventory is being carefully tracked, internal shrinkage will dwindle.
Improve accuracy. Whether you use barcode scanning or not, POS systems ensure that every item in your store or on your menu is sold for the correct price. Your staff will never miss-enter or guess prices again, and you can change prices with just one tweak in the computer.
Get better margins. Detailed sales reports can help you focus on higher-margin items. By moving items within a retail location or promoting under-performing dishes in a restaurant setting, you can help boost sales of high-profit items.
Get more information
Know where you stand. At any point of the day, a POS system can instantly tell you how many of a particular product have sold today (or last week, or last month), how much money you have in your cash drawer, and how much of that money is profit.
Better manage inventory. Detailed sales reports make it much easier for you to keep the right stock on hand. Track your remaining inventory, spot sales trends, and use historical data to better forecast your needs. Often, the software can alert you to reorder when stocks run low. Many store owners who think they know exactly what trends affect them find a couple of surprises once they have this data.
Build a customer list. Collect the names and addresses of your best customers as part of standard transactions. Then use the list for targeted advertising or incentive programs.
Increase productivity
Reduce paperwork. POS systems can dramatically reduce the time you have to spend doing inventory, sales figures, and other repetitive but important paperwork. The savings here: time and peace of mind.
More efficient transactions. In retail settings, barcode scanners and other POS features make checkout much, much faster. Restaurants will find their order process greatly streamlined as orders are relayed automatically to the kitchen from the dining room. In both cases, your customers get faster, more accurate service.
Keep in mind that realizing these benefits requires a commitment to utilizing the POS system capabilities to their fullest. Without appropriate training and ongoing analysis, even the most sophisticated POS system will be no more useful than a basic cash register.