POS Software , POS Hardware , varying Scales .
Thermal printers , price checkers, Scanners , solutions
There are many ways to goal, We create the optimal one.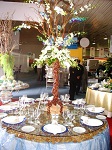 VTECH Softwares


Saudi Arabia - Riyadh new branch
Check Our New Office and Show Room In Riyadh, this branch will serve all the middle area in the kingdom, and will support security system, hardware and software POS solution, POS hardware, thermal printers, scales physical security.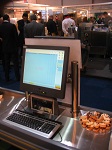 Do you need a POS system
As with any significant business purchase, buying a POS system should involve careful research into what the market has to offer - as well as what your own needs are.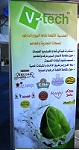 Purchasing POS for a Restaurant
A point of sale (POS) system is one of the most important business decisions you will make. Choose the right system and you will simplify your life, help reduce your paperwork, give better control of your operations, and increase the profitability of your operation.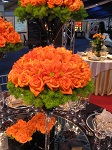 6 Tips to Speed Up Check Outs at the Point of Sale
Here are 6 tips that will help you speed up check outs and keep your customers happy!



Always At Your Side.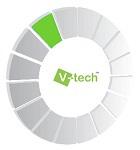 VTECH, is a specialized company in Hospitality and Retail solutions. Our company offers in the same time hardware and software complete solutions in addition to full support. We help you to analyze, design and build your system in easy smooth way. With our large experience and deep analysis we help you to make your business more fun.
Vtech software support deferent type of business from 5 star restaurant to a small cloth shop, they all share the main procedure of selling but each of them specific needs, like 5 star restaurant need to track every kitchen order, on the other hand supermarket need specific reports bout articles Expiration Date and promotion, so we categories our software to Retail Solution, Restaurant Solution, and Hotel Solution.
---

Supermarket.
---

Restaurant.
.-----
Always at your side
The POS market is divided into two segments with very different needs: retail operations and hospitality businesses like restaurants, bars, and hotels.
Retail
Of the two groups, retailers have simpler POS needs. Their transactions are completed all at once, and there is often less variation in the types of products they sell. Some POS features retailers may specifically want include the ability to support kits (e.g. 3 for $2 deals), returns and exchanges, and support for digital scales.
A potential complication in some retail environments is the need for a product matrix. Your POS system will need to support matrixes if you sell items that come in a variety of styles, like clothing or shoes. For example, matrixes let you create one inventory and price entry for a particular sweater, but still track sales according to size and color.
Hospitality
Depending on the type of establishment, restaurants and other hospitality businesses have different requirements from POS systems. Efficiency is the key focus for casual restaurants. For retail-style restaurants like sub shops, POS systems that relay inputted orders cut down on time-per-transaction and reduce the errors that can happen when hastily-scrawled orders are passed back to the kitchen. For quick-service restaurants, POS systems are practically a requirement for living up to their name: orders taken on terminals in the front are automatically displayed on monitors in the food preparation area, ready to be quickly assembled and delivered to the customer.
For table-service restaurants and fine dining, POS requirements are somewhat different. They include the need to be able to create and store open checks, as parties order more over time, as well as track which server is responsible for which table. The efficiency gains from better management can be impressive. If a restaurant with 20 tables and an average check of $45 can increase turnover by one party per table, that is an extra $900 on a busy night.
Well-integrated hotel POS systems allow you to transfer meal charges from the dining room to guests' rooms with just a button or two. Hotel managers need to be aware that not all POS systems integrate with all property management software).