POS Software , POS Hardware , varying Scales .
Thermal printers , price checkers, Scanners , solutions
There are many ways to goal, We create the optimal one.
Always At Your Side.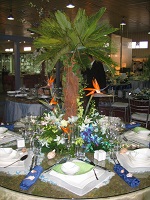 Vtech POS Restaurant solution can provide important benefits to a restaurant, helping to provide speedy transactions, accurate stock and security features that ensure you're receiving the correct amount of money for each transaction. Vtech POS is fast, intuitive and simple to use. The touch screen interface helps reduce staff training times and operator errors. Remote order printing automatically prints the orders from each restaurant terminal to the Kitchen or Dispense Bar, thereby improving customer service and increasing the efficiency of the waiting staff.
Vtech POS Restaurant will ensure every item you deliver to a table, appears on the customer's bill when they come to pay. These small savings can amount to huge savings over the months and year. You can give your customers customized loyalty cards which automatically track perks such as bonus points, birthday rewards and frequent visitor discounts. Vtech POS helps ensure repeat business from loyal customers.
Staff simply scan the customer's items and can finalize a transaction in seconds. The system can also manage customer accounts, allowing you to pre-define customer credit levels, take deposits and accept account payments. Vtech POS also has a Loyalty module which allows customers to collect points based on their total spend, these points can be collected and used as discount or vouchers.
The software consists of two programs, the Vtech POS i.e. the program for operating waiter sale on a touch screen and V-CHEF – the program for hospitality and retail management dedicated for manager or the company headquarters.
The sale is conducted on V-POS software which communicates locally with the V-CHEF software allowing stock management and premises accounting. Via internet the local V-CHEF software communicates with the V-CHEF software at the company headquarters which allows us to control premises from the head office and to aggregate data about performed transactions at the company headquarters for all kinds of summaries as well as registering in F-A systems.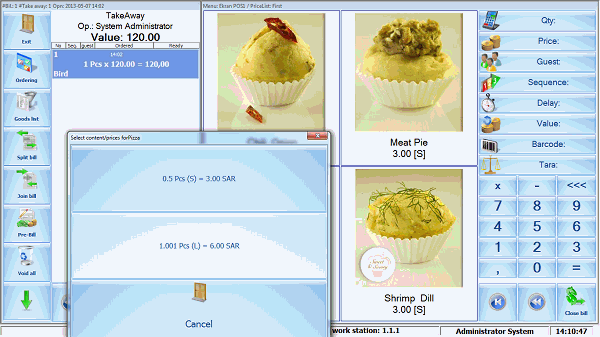 The V-CHEF system conducts stock management by saving operations both in units of volume measurement and units of warehouse management. This allows an easy delivery processing in various packing without the necessity of converting product prices or volumes. The system architecture allows any number of warehouses on premises as well as generating all documents necessary for warehouse management. A unique feature of the system is handling parts of the system which is important for product identification as it allows to automatically generating modifications in documents associated with each other at the moment of entering corrections onto delivery documents. The program also is prepared for cooperation with regular suppliers, it offers the possibility of defining negotiated purchase prices and controlling delivery conditions or even automatically dictate delivery conditions while entering delivery documents.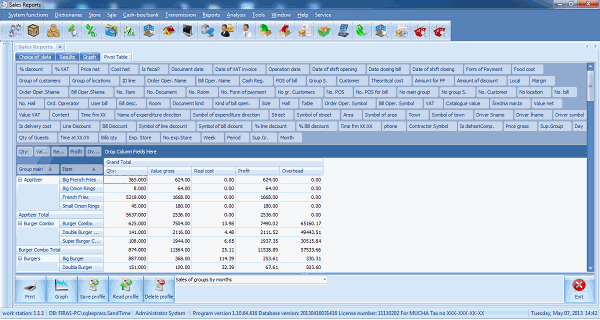 The cooperation of the V-CHEF and the V-POS programs is performed online i.e. automatic data flow is granted without the attendance of employees. The V-CHEF system allows to clear sales automatically and generates all necessary summaries.
The current software version has been equipped with a new reporting module allowing to define own reports which then are ready for presentation on defined forms, in diagrams and in adjustable charts giving comfort for working being very similar to the one provided by OLAP applications.
The V-CHEF and V-POS software has been manufactured on the basis of Microsoft SQL databases and it supports the free of charge MSSQL Express platform as well as the full MSSQL-server platform.
| | |
| --- | --- |
| V-Chef Key Feature | V-POS Key Feature |
| • Multi-stock management | • Multi Language (English, Arabic, Polish,...) |
| • Ready-made and half good production, | • Item Picture support |
| • Calculates food prices according to real costs of inventory; | • Support unlimited order printers |
| • Facilitates events planning and stock vouchers for the events; | • Support Cards Points system |
| • Displays the usage of supplies on the basis of calculation charts, | • Late orders printing for the kitchen; |
| • Compares sale with expenses; | •Possibility of granting discounts on the basis of customer discount cards with the division on directions of orders; |
| • Closing stock value calculated as per FIFO according to preset preferences; | • Possibility of applying HAPPY HOURS option (automatic reset of price levels at a pre-set time) |
| • Calculation of margin profit for courses along with notification after exceeding the optimal margin profit level; | • Possibility of booking tables by the cash-desk; |
| • Store level cash management - documents creation, supply data capture - PZ, in-stock movements – MM, inside expenditure of sale and production; | • Wide possibilities of reporting on current and archive data changes; |
| • Clear display of sales in all specified POS according to varied criteria; | •Possibility of using automatic drink dispensers; |
| • displays information on all stock changes; | • Possibility of using magnetic cards for staff registration |
| • displays historical and real time stock structure; | • Possibility of payments by money transfers |
| • inventory control over minimal and maximal amount of goods in stock; | • Possibility of using regular patron discount cards together with the loyalty system; |
| • informs of supplies price changes and compares prices of previous supplies (supply control); | • Possibility of changing VAT rate according to the payment form |
| • informs of the missing stock articles for production preparation; | • Possibility of connecting an electronic weight; |
| • reports on a daily production; | • Possibility of remote reporting |
| • displays articles history reports; | •Open reporting system |
| • calculates income and expenditure value | • Multi reports according to customers |
| • waiters' work time and turnover register; | • Handy barcode reading |
| • salesperson commission module; | • Open reporting system |
| • prices and supplies (PZ) adjustments to suppliers VAT invoices; | • Deposits and payouts with the till. |
| • stock analysis; | • Refund bills |
| • automatic orders module; | • Barcode Ordering |
| • digital entering of supplies- files/ inventories (SQL version); | • Support Discount cards |
| •data capture PZ, MM, SN with help of stock-taker (SQL version); | • Possibility of open account monitoring without the staff's knowledge of it; |
| • creates diets, menus, vouchers; | • Possibility of having a continual account for an unlimited period of time |
| • nutrition reporting for catering; | • Possibility of immediate work together with the V-TECH program and current stock control |
| • management of purchase orders, payments and credit sale; | • Long standing data archives; |
| • possibility to register in a sale system discount, loyalty, pre-paid, allocated cards; | |
| • supervises and displays sales of discount cards in accordance with V-TECH POS; | |
| • data export to accounting systems; | |
| • data export of inventory data base to hotel program CHART; | |
| • SQL version enables detailed reporting from points of sale V-TECH POS; | |
| • The great advantage of the program is that it can be easily linked to fiscal cash registers used by waiters. | |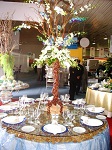 V-Tech


Saudi Arabia - Riyadh new branch
Check Our New Office and Show Room In Riyadh, this branch will serve all the middle area in the kingdom, and will support security system, hardware and software POS solution, POS hardware, thermal printers, scales physical security.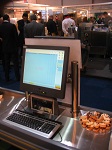 Do you need a POS system
As with any significant business purchase, buying a POS system should involve careful research into what the market has to offer - as well as what your own needs are.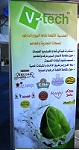 Purchasing POS for a Restaurant
A point of sale (POS) system is one of the most important business decisions you will make. Choose the right system and you will simplify your life, help reduce your paperwork, give better control of your operations, and increase the profitability of your operation.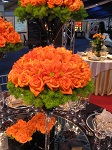 6 Tips to Speed Up Check Outs at the Point of Sale
Here are 6 tips that will help you speed up check outs and keep your customers happy!